Quality And Excellence
We are one of the few companies engaged in Modular Kitchen Manufacturing in Kolkata with a commitment to quality and excellence. We believe that 100% customer satisfaction is the pillar behind our success and so our complete focus is on providing customised Marine Ply Modular Kitchen in Kolkata within your budget. We believe that growing systematically will soon make us capable of dominating the modular kitchen business in the country. Being one of the Best Modular Kitchen Manufacturers in Kolkata, all our clients can stay assured of getting excellent workmanship and world class quality products of the highest standards.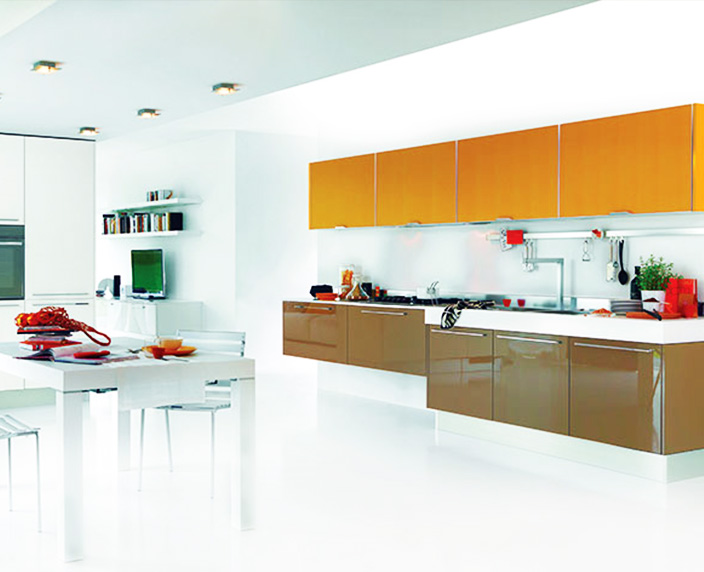 If you are looking for a reliable company offering premium-quality Wooden Modular Kitchen in Kolkata at competitive prices, Galaxy Interio is simply the name to trust. We love offering customised designs to enhance the beauty of your kitchen without punching a hole in your pocket. Being a kitchen and wardrobe Specialist, we can transform your dream of a beautiful kitchen into a reality by offering the perfect blend of quality, service, design, and price.
Having years of experience as a Wooden Modular Kitchen Manufacturer in New Town, Kolkata, we have projected ourselves as a renowned Modular Kitchen Dealer in Kolkata and let the quality of our products bespeak our prowess. We take much pride in stating that the innovative, stylish, creative and elegant modular kitchens designed by us are the best in the industry. Each and every client approaching us has praised us for offering the Best Modular Kitchen in Kolkata as they have the best design, comfort, quality, functionality, aesthetics, and durability.