Your Ultimate Guide to Design The Best Modular Kitchen in Kolkata
Do you wish to revolutionise the decor of your property by enhancing the appeal of your kitchen? Getting a trendy modular kitchen can be a wise choice. Trust us; the sleek and streamlined look of a modernised cooking area is all that you need to ensure that your kitchen stands out in the crowd!
Wondering how to transform your existing cooking space into a stylish kitchen? Read on.
Today, modular kitchens have become the need of every home. Designed by keeping in mind the desired aesthetic essentials and functionality of the user, these stylish setups make the cooking process effortless. Whether you have a spacious place or a small one, the best wooden modular kitchen manufacturer in Kolkata can help you have the perfect cooking space that caters to all your requirements. Getting a unique kitchen designed by them can be beneficial in more ways than one.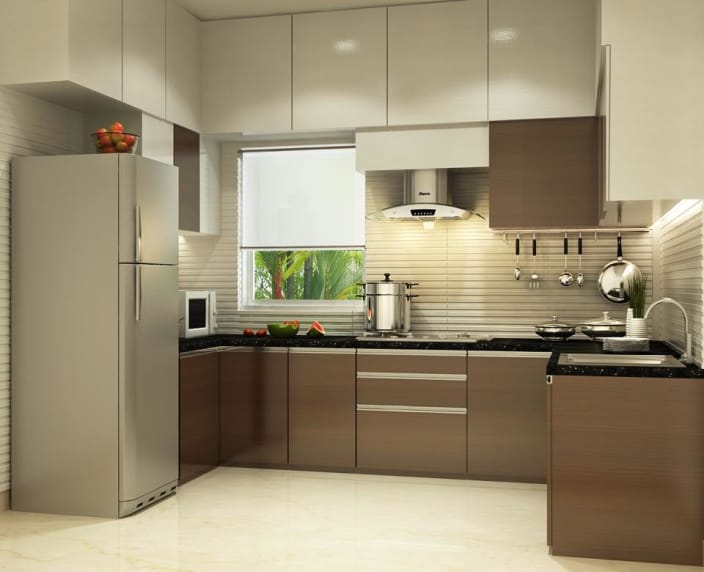 Keep reading to learn everything you need to know for designing an elegant modular kitchen!
What To Keep In Mind While Designing The Best Modular Kitchen?
When it comes to transforming your existing cooking place into a modular one, there are numerous aspects which you need to keep in mind. These include – flooring, counter tops, shelves, cabinetry, etc. You should even ensure that the furniture, fittings and accessories of the cooking area have a chic appearance and blends into the cooking space smoothly. Remember; to design a modular kitchen that is fully functional, you need to plan everything well in advance.
Choose A Material That Stands The Test Of Time
More and more homeowners are setting up a stylish wooden modular kitchen in Kolkata due to their premium quality, great aesthetics, excellent designs and high durability. When availed from a reliable company, these modernised kitchens can turn your regular kitchen activities into a delightful experience. Owing to its great durability, wood can even withstand heat, stains and scratches. And, to get the right-sized furnishings for the available space, take accurate measurements of the height of the cabinet and evaluate the length of counter-tops.
Selecting A Design For Your Modernised Kitchen
Modular kitchens are widely available in a plethora of patterns and colours. Making a decision by seeing the varieties of designs, patterns and colours can be very confusing. Experts recommend homeowners to pick a design that complements the overall decor of their home. For example, you may choose vibrant colours like sunny yellow, fiery orange, bright red and cobalt blue for your walls. Depending on your individual preferences, you may even go with demure shades like earthy brown, deep grey and steely white, which are popular options as well.
Necessary Accessories For Designing A Modular Kitchen
To ensure that you gift yourself the best modular kitchen in Kolkata that enhances the curb appeal of your property, there are a few accessories which you must get. Each of these accessories can make all the right difference, helping you have a stylish space. These include- wooden cabinets, polished counter-tops, inlaid lighting, porcelain or stainless steel sinks, a chimney, etc.
So what are you still here for? It's time to renovate your old cooking space into a trendy modular kitchen!